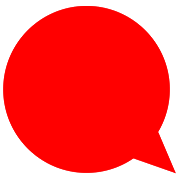 FAQ
WHAT IS PUBQUIZ?
PubQuiz is a world-famous trivia game originating in Great Britain. In recent years it has spread to many other countries – the Czech Republic included – and makes itself at home in pubs and bars across the world. Every week people are flowing to play PubQuiz – all those who want to test their knowledge, meet their friends, or just have some intelligent fun with their beers.
WHAT DOES A PUBQUIZ LOOK LIKE?
A standard quiz is divided into 5 rounds, contains 10 various topics and 51 questions altogether. The whole quiz is an activity that lasts approximately 3 hours. After each round a short break follows – to refill the drinks, but mainly for the moderator (quizmaster) to correct the answers and announce the current scores after a particular round. At the end of a quiz, the moderator announces the winner - the team with the highest score from the quiz. But surely we cannot have a quiz without a prize! What the prize would be is up to you – but why don't give people a reason to come again?
WHAT ABOUT MY CUSTOMERS? WON´T THEY BE BORED?
PubQuiz tests people's knowledge, yes, but you needn't worry about your customers leaving home feeling…not very intelligent. Questions in PubQuiz are made really for everyone. Aren't your barflies experts on international politics or nuclear physics? It doesn't matter – they might be priceless for their team in recognizing TV series by the opening songs. The range of topics is wide indeed – current events, sports, culture, art, sciences, technology or pineapples. PubQuiz is a game for everyone, and dozens of full venues in the country can prove that.
WHAT EQUIPMENT DO I NEED TO HOST A PUBQUIZ?
First you will need a place to fit a larger group of people (at least 30-40). You will also need a projector, a projector screen to display a quiz, and a microphone. For better sound, you can also use a fine sound system, but that's up to you. The better the conditions for a moderator, the better the quality of a quiz and the more happiness for everyone. And that's what we are here for :) .
HOW CAN I ORGANIZE A PUBQUIZ AND HOW MUCH WILL IT COST ME?
To organize a PubQuiz in your pub or bar is extremely easy and will not cost you ANYTHING. You provide a projector, a screen and a microphone, we provide the rest. For more info contact us at info@pubquiz.cz.